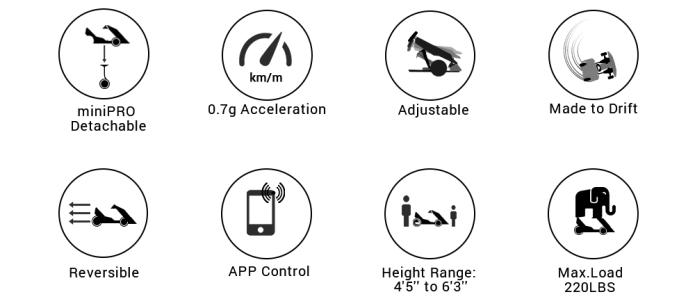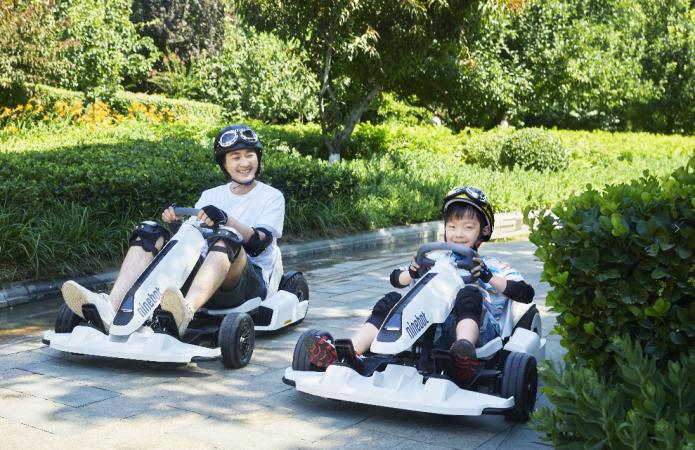 The adjustable frame makes the NinebotElectric Gokart suitable and playable for people of different ages. You can creatememorable experiences by driving the Gokart alongside with your family.

The Ninebot Electric Gokart comes with three driving modes for riders to choose based on their expertise. Novice mode has a top speed of 5 MPH (8 km/h), the Standard mode has a top speed of 10.8 MPH (18 km/h), and Sport mode has a top speed of 15 MPH (24 km/h).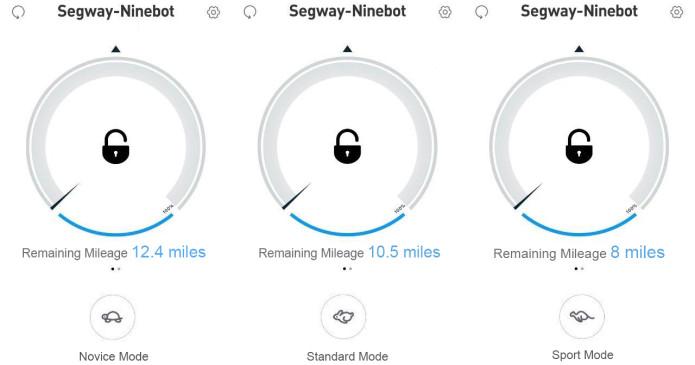 The battery life of the Ninebot Electric Gokart varies across the different driving modes, with a maximum range of 12.4 miles (20 km). It takes about 3.5 hours to fully charge the battery.

Unlike most gokarts, the Ninebot Electric Gokart comes equipped with the ability to go in reverse. Once at a complete stop, quickly tap the 'brake pedal' TWICE and the gokartis now in reverse. When stopped, tap it twice again to go back to forward.

The Ninebot Electric Gokart is collapsible to fit in most trunks, allowing you to take it wherever you want to go.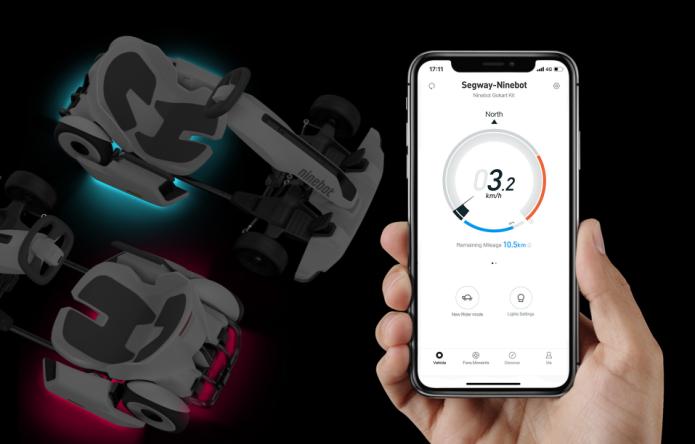 Connect your Gokart to the app via Bluetooth to display driving speed, cruising range, and fault reminders of the Gokart in real-time. You can also access the new
rider tutorial, control lighting, set driving modes, update firmware, and more.
Why have just one fun product to ride when you can have two? Instead of creating an electric gokart from scratch, we've designed the Ninebot Gokart Kit to work with the Ninebot by Segway miniPRO. Attach your miniPRO to work as the gokart's motor, or detach it and ride it hands-free.

With our commitment to product development and manufacturing, every aspect of the Ninebot Gokart was meticulously designed and developed to ensure a high-quality product.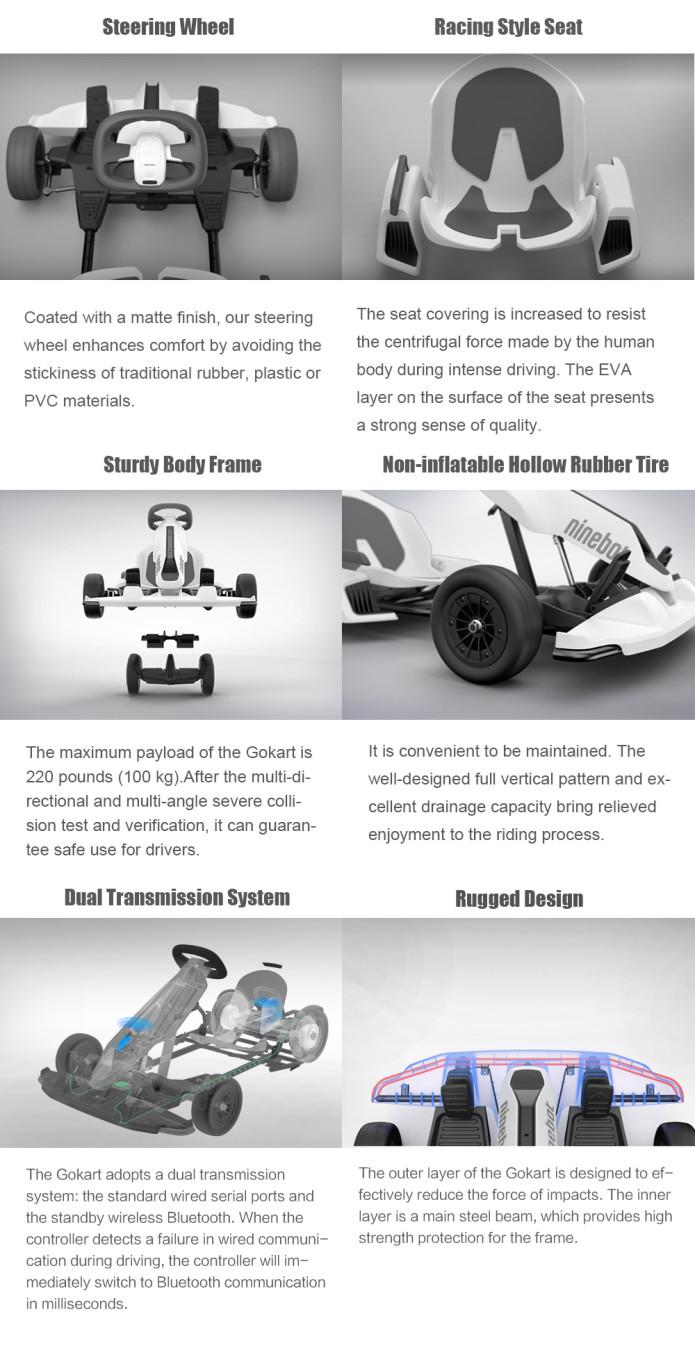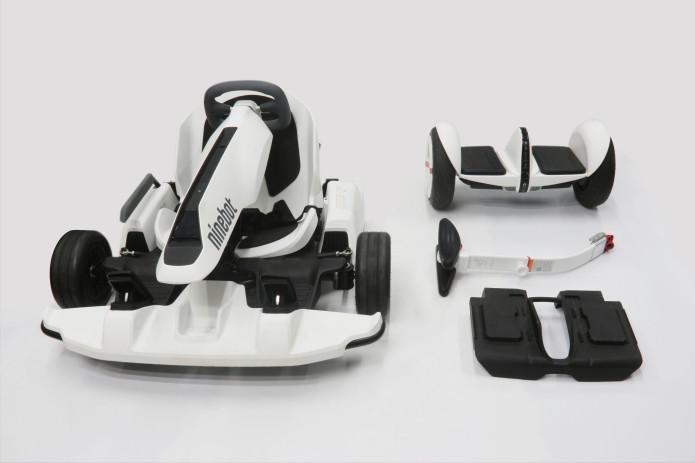 The Ninebot Electric Gokart comes with the Gokart Kit and a mini S. The. The Gokart Kit is fitted over the mini S, which functions as the rear wheels and power-train for the Gokart.
The package size of Ninebot Gokart Kit is ! To give you a better idea about the packaging size, we compare it with a 29-inch luggage and a 13-inch MacBook Pro in the image above.Since we are shipping all orders from the United States, it is too hard for us to cover the extra shipping cost to the rest of the world for such a huge item. We thank you for your support and hope you can understand why there is an extra charge for orders outside the United States.